Portraits
Katies Photo's
Katie's 11 Month Pictures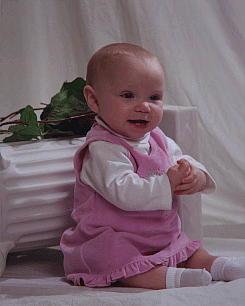 Awww. so sweet...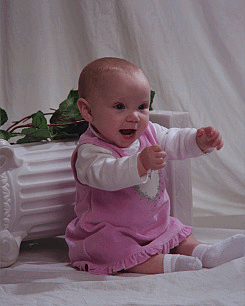 This one is Daddy's favorite. "I'm all ready to go... Can I Drive?"
katie has come a long way, she recently learned to sit on her own.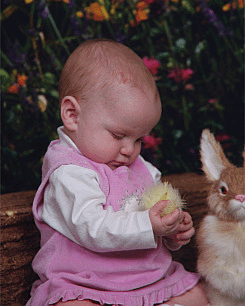 Babies love cute fuzzy things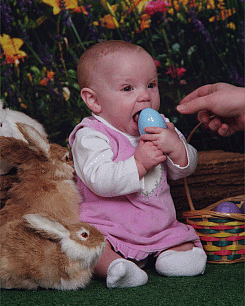 We managed this shot before she tried to eat the baby chick!
Part of a healthy balanced diet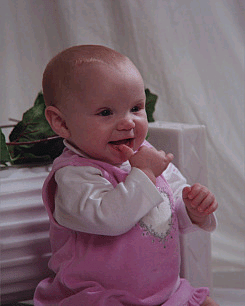 So innocent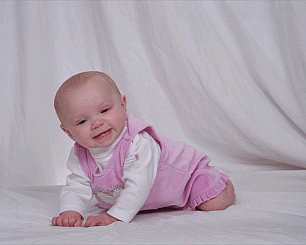 Now if I could only get my legs to cooperate, I could crawl!
oh well i get around just fine rollin' and scootin'!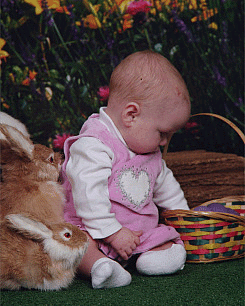 Who ever said "you shouldnt keep all your eggs in one basket"?
They took all my eggs, and I was still hungry!